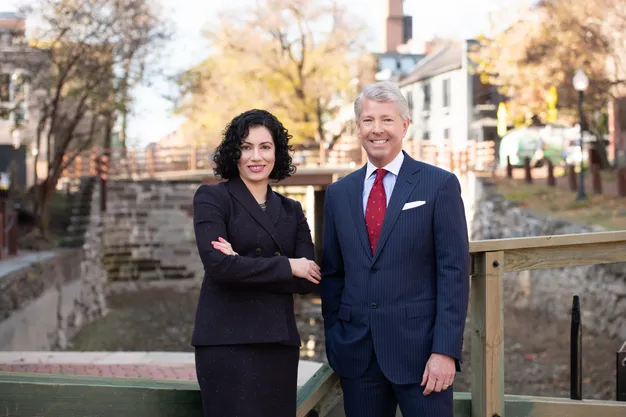 International Arbitration, Litigation and Debt Recovery Firm
PROVIDING INTERNATIONAL SOLUTIONS FROM WASHINGTON, D.C.
After practicing law at large international law firms in D.C. and elsewhere for twenty years, Charles H. Camp opened the Law Offices of Charles H. Camp, P.C. more than a decade ago. The firm focuses exclusively on the complex and highly specialized area of international dispute resolution, including transnational litigation, international arbitration practice, and international debt recovery. Utilizing his extensive legal experience, Mr. Camp provides extraordinary service and value to select domestic and international clients that include sovereigns, financial institutions, major companies and individuals.
REPRESENTING CLIENTS AROUND THE WORLD
Since opening an international law firm, Mr. Camp and his team have put his unique skill set to work to collect significant sums owed to foreign and domestic clients by major companies and wealthy individuals worldwide, including several members of a Middle Eastern ruling family. Mr. Camp has collected significant sums from debtors based in Saudi Arabia, Kuwait, Netherlands Antilles and the United States. He has earned the loyalty of international and domestic clients who depend on his skill, creative problem-solving techniques and unique ability to track down and collect hidden assets. For one such client, a Kuwaiti bank, Mr. Camp obtained a judgment in New York against the Central Bank of Iraq. The same client turned again to Mr. Camp to collect $85 million in hidden assets from another Kuwaiti bank, which Mr. Camp was able to track down in a secret branch in the Bahamas and freeze for the benefit of his client.
THE BEST INFORMATION WINS
Mr. Camp founded the firm on his belief that whoever has the best information wins. Mr. Camp is dedicated to obtaining the best information by utilizing a network of contacts, including former U.S. and foreign intelligence officers, to discover avenues of debt recovery and deeply hidden assets. Combining his investigative resources with a creative, out-of-the-box problem-solving approach to cases, Mr. Camp recovers debts where others have failed. In a notable case, Mr. Camp obtained a court order requiring the People's Republic of China to appear before the court for a judgment debtor examination and produce documents pertaining to all its commercial assets in the United States — a rare accomplishment in the international debt recovery process.
Achieving significant results for clients all over the world
As a resourceful, efficient and effective international attorney, Mr. Camp is able to offer services at a cost that is directly linked to their value. For additional information on Mr. Camp's international business law firm and dispute resolution practice, call 202-457-7786 or 301-461-0283 or contact the Law Offices of Charles H. Camp, P.C. via email.